...moves from the Canadian frozen wilderness to the hot lands of Rhanzlistan. In other words,
Pulp Miniatures
' "Movember" charity figure sculpted by the talented Bob Murch. Super service as ever from Bob and a lovely addition to the back story of the Rhanzlistan Field Force ~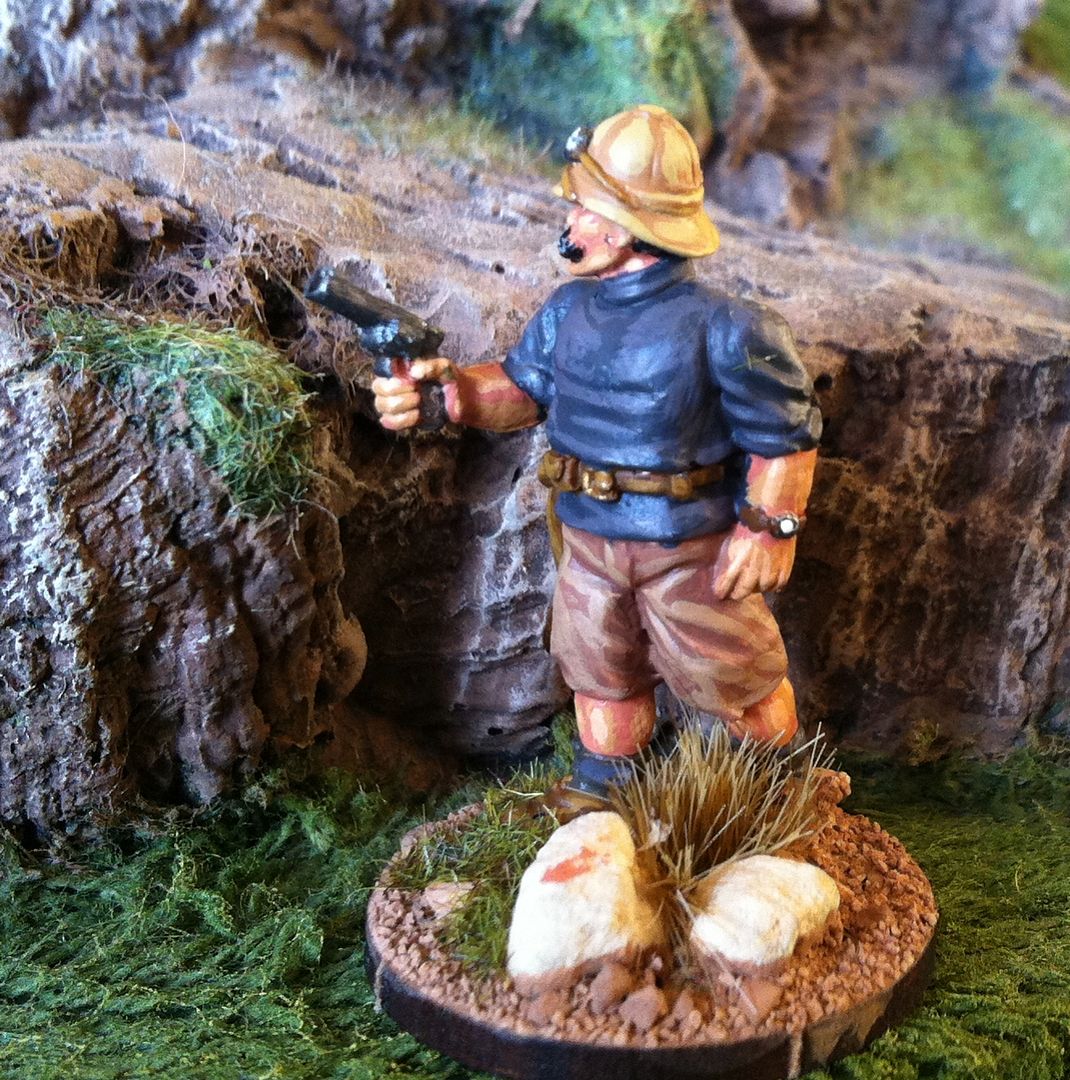 I hope he'll star in many stirring adventures in 2014 in the Back of Beyond that is Rhanzlistan.