Three shots of the new foot figures for Brigadier 'Tubby' Bykleigh and his batman, Private Robinson PJ. They are
Pulp Miniatures
figures from the set of
British Officers & NCOs
in Wolsey helmets ~
For the Pte Robinson figure the colour scheme for the uniform and equipment matches that of the South Staffs figures, which are
Copplestone Castings
, to distinguish the figure from one who already exists in the colour scheme for the Royal Surreys, which are
Pulp Miniatures
. Its actually less complicated than it sounds, honest!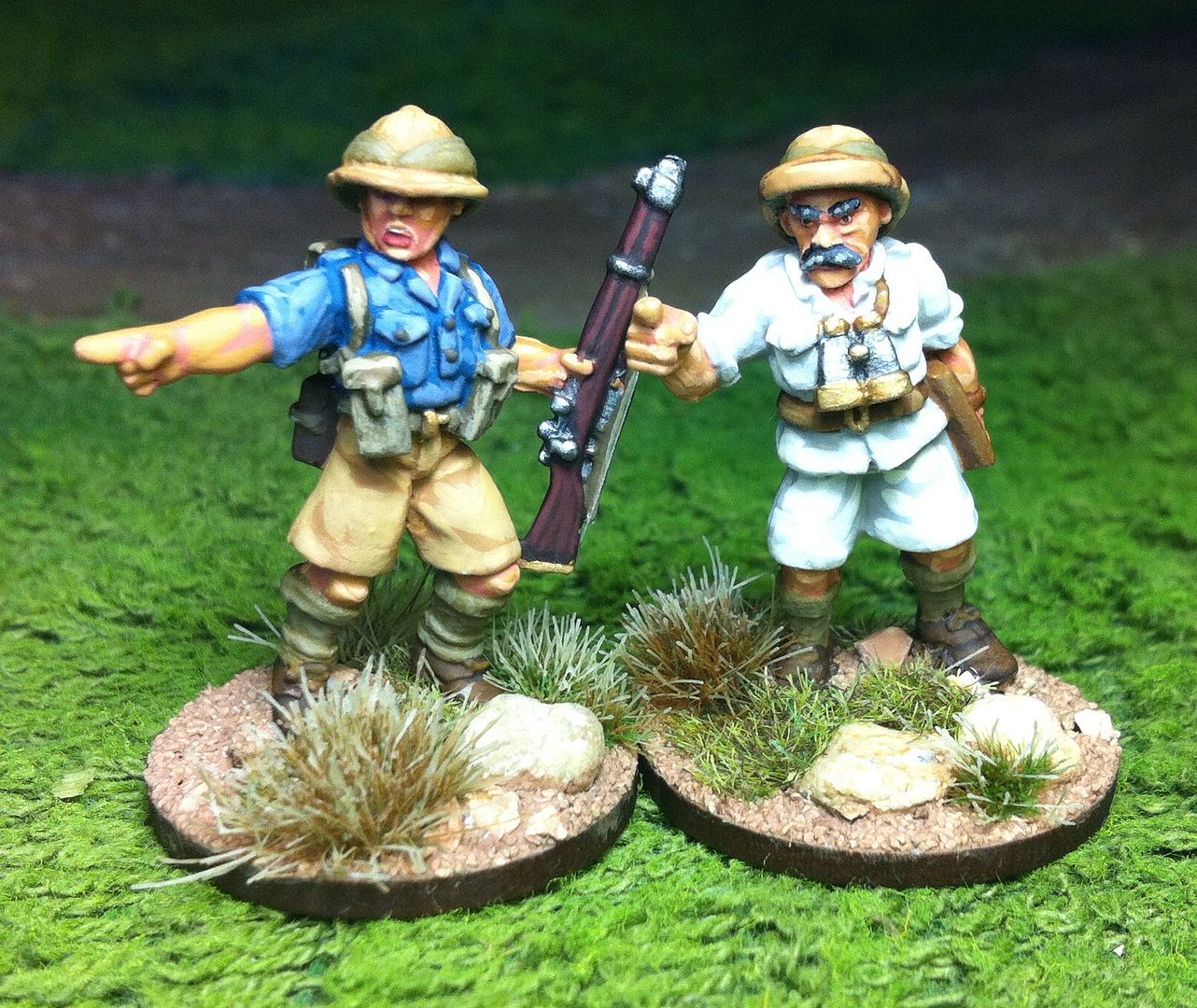 For the Brigadier 'Tubby' Bykleigh figure again I needed a colour scheme to readily differentiate him from the same figure found in the Royal Surreys' command base. As he's undoubtedly the 'Hero' of our story I chose an off white over light grey scheme. He's a good guy after all!
I'm quite pleased with how they turned out, especially the Brigadier's face which I feel has captured the spirit of the figure. Now we need a scenario for his rescue, as the Reds captured him in the last game...