I've been trying to finish this piece for a while, but my putty pushing skills are far from the necessary standard, so eventually Phil found time to do the honours for me! The result is a vignette for the RFF, based on a photo I saw on the net when trawling for ideas one day. The very latest in modern technology, the mobile field radio makes it to Rhanzlistan at last ~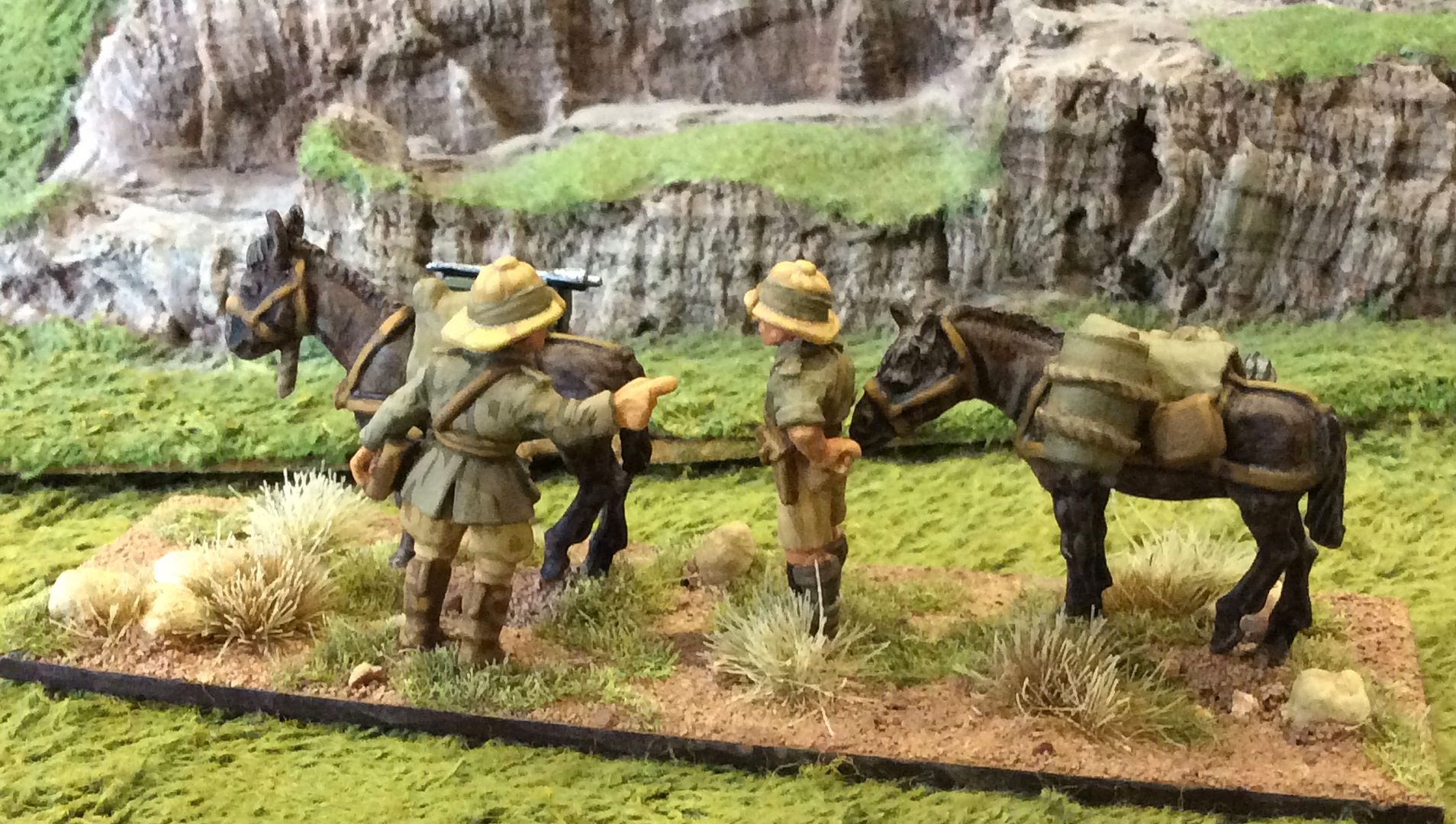 The mules are from
Tiger Miniatures
; the two figures from
Copplestone Castings
; the base from
Warbases
and the tufts from
Mutineer Miniatures
for those who crave to know such things. The radio set and battery pack, as I said, were made by Phil. I hope you approve!
I'm currently working on an 18lb gun and crew from
Woodbine
, via
Gripping Beast
. The gun of course comes from
Great War Miniatures
, which I've painted before for my 1914 game, but the crew by
Woodbine
are a first for me and I'm pleasantly surprised by them, as I'd always thought the style a bit awkward in adverts. Just shows how wrong you can be, does n't it? If I have time later in the month I have a few
Pulp Figures
Gordon Highlanders to paint ~ I swapped the steel helmeted heads for
Woodbine
heads with Wolsley helmets to suit the rest of the RFF. Pop back later to see how they turned out!